About us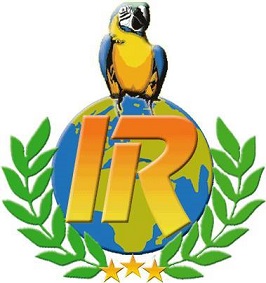 History of International Radio DX Group (1994 - 2007)

1994: IR-DX Group ( Spirit of Australia ) is the 11 meter section of an International Radio DX Club ( Amateur Division Radioclub ) from Sydney - Australia.
The club was formed on 13 March 1994 by IR founder & club President Tommy 43 IR 01.

1997: At the end of 1997 IR-DX Group headquarter moved into New York U.S.A. then to Miami, Florida U.S.A.The group President was called Max 2 IR 123.
In this period the IR-DX Group became more and more well known and famous, Max arranged great DX activations and the best examples were:


140 IR-DX Antarctica
200 IR-0 South Shetland Islands
221 IR-0 South Orkney Islands
189 IR-0 Mayotte
174 IR-0 Uganda
184 IR-0 Burundi
227 IR-0 Rwanda
115 IR-0 Qatar
248 IR-0 Turks & Caicos
319 IR-0 United Nations New York

Max and his team had to stop with leadership IR-DX Group and requested Jan 19 IR 01 to take over as President of the 11 meters Section IR-DX Group. This happened on 5 May 1998 personally in Miami - USA.

1998: When 19 IR 01 Jan went home from Miami he took 2 suitcases full with received QSL's with him……all QSL's received for 140 IR-DX, 200 IR-0, 221 IR-0 etcetera needed to be confirmed because there was already a big delay, this was a hard job but he succeeded.
From this period the requests to join IR-DX Group came in very quickly. In following 5 years the group welcomed about 1000 active members , active on radio and / or computer.
19 IR 01 Jan created a Headquarter Team as he could not do all the work alone, Vice Presidents were appointed, a new website was launched, the group was doing fine and became more and more wellknown thanks to the big spirit by the fanatics in IR-DX Group, which was shown worldwide from these members.
The IR-DX Group was famous because of it's incredible rare activations, in this period the show went on, good examples of good activations were:


121 IR-DX The Bahamas
148 IR-0 Ascension Island
160 IR 101 Sudan
225 IR-0 Brunei
236 IR-0 Bangladesh
253 IR-0 Andaman & Nicobar
266 IR-0 Eastern Kiribati

Because of private circumstances 19 IR 01 Jan resigned as President on 30 June 2003

2003: In April 2003 the IR-DX Group welcomed Stefano 1 IR 749 as new IR-DX Group President, Stefano did already great jobs in the past for the group like designing & printing directories and QSL cards. At the IR-DX World meeting in Holland (October 2003) Stefano was introduced as new President IR-DX Group and got the new unitnumber 1 IR 001.

2004: In 2004 the group was celebrating 10 years anniversary, we had several contest events, international meetings and printed special 10 years QSL to celebrate and to remind this fact. After discussions about renewal payments Stefano quit his job on 30th September 2004. At the 7th IR-DX Meeting in Delft Holland (15-16-17 October 2004) all present Active Vice President took part in elections for voting a new President. We welcomed Jimmy 13 IR 011 as 5th President of IR-DX Group. Jimmy and his Vice Presidents will organise new structures according to our Philosophy:
Philosophy of IR-DX Group (The Spirit)


The International Radio DX Group 11m Section is a family oriented, liberal group of radio operators.

We are open for all serious DX-ers and respect all others.

Our hobby is DX-ing and our passion is finding friends around the world.

We want to be a modern, non profit group with visions for the future.

We just have a few guidelines to run the community.

2005:In 2005 International Radio DX Group celebrated 11 years on 11 meters! IR-DX Group goes ahead with a free of charge renewal system. This can be done by sending a form by letter or via www.irdx.org (click Renewal in the menu)
Jimmy is proud to have very creative and active members in several divisions who do many nice projects. For many years these members are organizing meetings, running internet-sites, creating frequency events or other projects and spending much time for our group.
Jimmy asks all members to support these projects with their participation and of course he hopes more will join the active side.

2007: After some years of presidency Jimmy knows that structuring of our group is a hard job and it takes some time.
2014: 
Time has come to inform our Members about the latest events that happened in the IR DX Group HQ by publishing officially what is important to know :
Some of you know that HQ Vice Presidents tried to improve the Group and the first step was to talk and found a solution with our President.
Jimmy 13IR011, President since October 2004, has done good work but is now too busy to be the leader we need, so we asked him to leave the Presidence.
Jimmy confirmed us that he will resign soon in 2014.
After many mails exchanged and differents point of view between him and all Vice Presidents discussed, we found that the best solution for our group and for our Members worldwide would be that the VP's take the commands of the IR-DX Group until we can organise a public election in 2015 where everyone will be able to voice his opinion.
As Vice Presidents, we created a "Vice Presidents Temporary Council" which will be responsible for memberships, activities, radio events , QSL orders , QSL management if needed and so on….
Below you will find the ONLY one email address valid to contact the group management, this email address will be deleted when a new President will be elected 
We decided to wait a few months to organise the President Election because many things must be done before, we will try to contact all of you about this by email and also by snail mail, an Extraordinary meeting will take place in 2015 to elect our futur President.
Each members which will renew this year will have a vote for this election, we need email adress , personal addresses , phone numbers everything that will help us to make also an updated Directory for 2015.
If you support IRDX group, don't worry you will hear again many members on the air that's 100% sure!!
Past IR Rules state that ONLY Vice President are able to vote the President.
But we want to change this rule and make it a democratic election.
We know that you will give us your support for that and we are sure that there will be good candidates.
here is the "VP Temporary Council" members list 
14IR001 * Didier
14IR184 * Diégo
15IR076 * Chris
15IR106 * Adrian
19IR004 * Rob
March 2015
15IR106 Adrian was votet by the IR Members as New President IR DX Group 11m Section