Thats me
---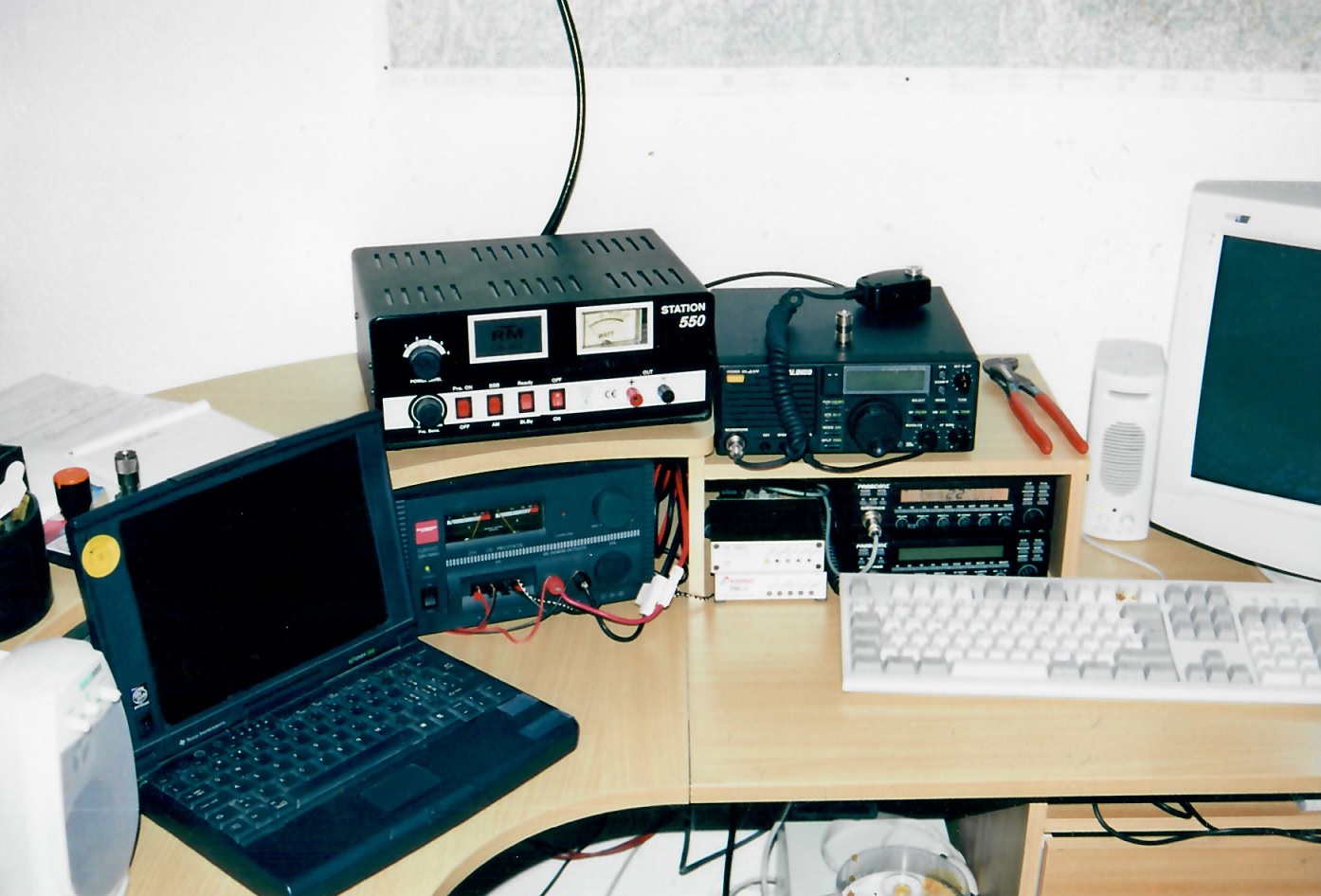 Some Lines about me
I`m 42 Years old & married. we have  2 Childrens
My Location in switzerland is close to THUN.
I have startet with CB-Radio 1995. My first Tranceiver was a Lucky Star with 40 Channels FM only. The first DX was a Packet Radio QSO 1997 with a Station in East Germany.
This time i think =>   600km WOW !!!!  That was a great experience !!

Around 1 month later i do my first "real DX QSO" with a Station in Berlin. But the QSO that made me finally to a DX Fan was 1998 in FM Mode on Channel 31 with 93RC103 Doris (Big thanks Doris).
In the middle of 1999, after a lot of SWL and reading in some books (who is who)  i startet with DXing on SSB most of the Time on 26Mhz.
First TRX i use was a Superstar3900 and President Lincoln. Very hard to work some Activations who use Split. But around 2000 i got my best Station setup so far
 TRX - Alinco DX 77 
 ANT - 4 EL Yagi & 1/2 vertikal 
 Amplifire  Zetagi BV2001 
Worked some nice DXCC like 140, 202, 341, 224,  266, 265, 144, 17 etc
Now (2015) more than 10 Years later i have more as 250 DXCC worked & near to 245 DXCC confirmed and also some IOTA & /MM  in my Collection.
My QTH is not the best in Switzerland, surround of Mountains with 2000m NN and more, hard to made a nice QSO outside EU. 

It`s take a bit more time to be portable ;)
From 2015 to end of June 2019 i was President of the IR DX  Group.
 73 de Adrian 15IR106
Ps: stupid pic sry :)
Station Info 
My "New"  Station Setup is not really great ^^ 
 Yaesu FT-1000 MP  with A-99  
i don`t use any Amplifire  just 100w from my Yaesu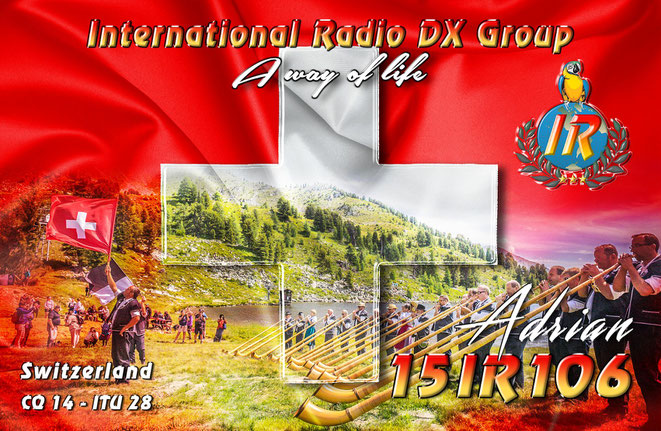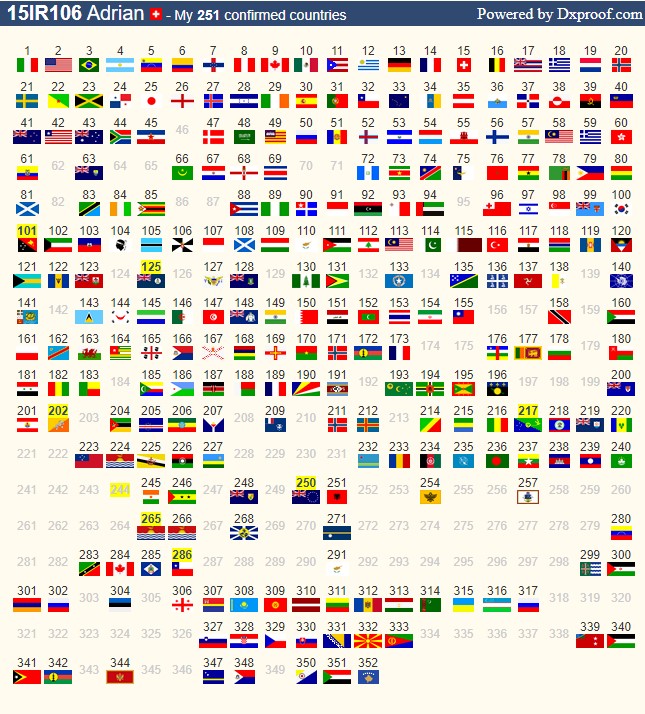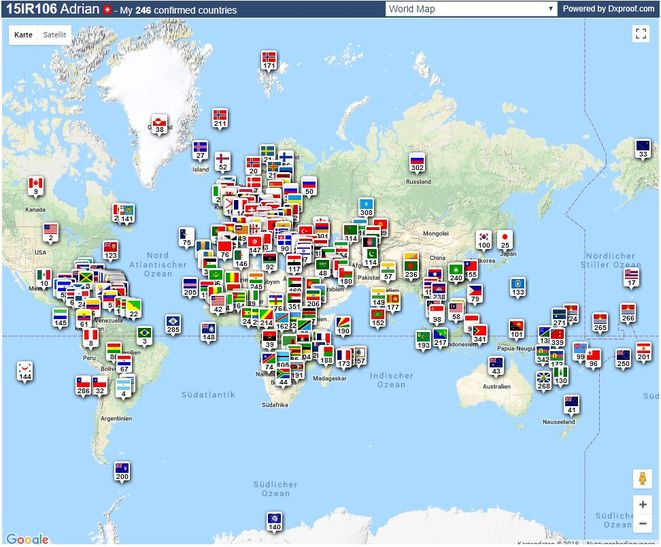 Some Card of my Collection
---